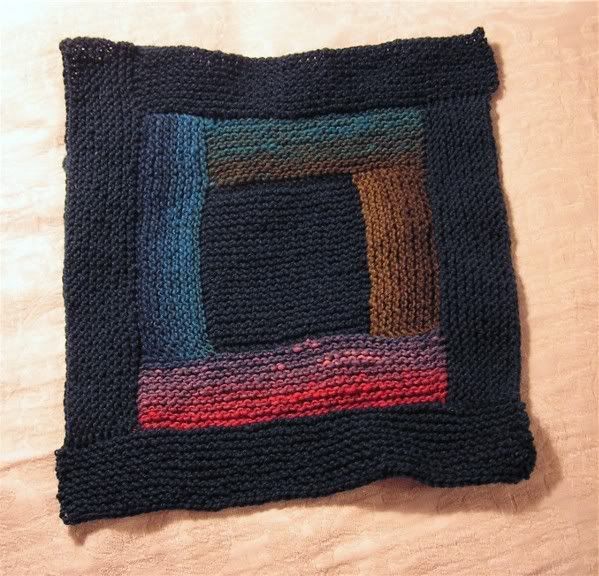 So. Nothing seems to inspire project monogamy like explicitly stating that I plan on making it a long term work-in-progress.
The yarn supply seems to be holding up very well. I have enough kureyon from the second ball to do the centre of the next square. That means that I can get more than a square a ball... and since I have ten balls total, I might even be able to eke out another row of squares. But let's not get ahead of ourselves!
Two squares down, seven to go. I am starting to think that I should do something really interesting for the centre square. Any suggestions?
In non-knitting and possibly gross news, I whacked myself
royally
on the edge of my car door while brushing off the car and have the most monstrous and painful bruise about the size of my fist on my arm... I am attending a career workshop in an incredibly hot and stuffy room and now I can't wear short sleeves. I am just going to have to sweat it out, because what can I say about the bruise? I ran into a door?