Saturday was entirely consumed by the Downtown Knit Collective Spring Knitter's Frolic. This was my first year, and I was working in the Needles and Pins booth. This is actually a fantastic way to do a show without spending a fortune, since you only go out into the show proper in short bursts. You get to see everything, but you have a reason to be there besides buying everything you see *ahem*
And you get to see the most amazing knits! I was running the cash when I saw this drift by: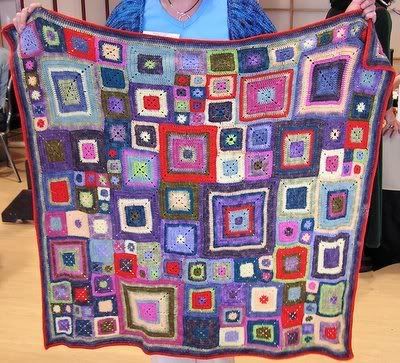 Babette! The blanket that simultaneously makes me want to crochet
and
quilt. Someday this blanket will be mine. This one was actually coming home to roost, since the kit came from Needles and Pins. Totally drool-worthy. And the baby who was wrapped up in it was pretty adorable too.
It was an incredibly busy day in our booth, just a few short breathers while knitters hit the workshops, but I did get to make a quick shopping run. Since I was feeling committed to not buying yarn (and we were having an Alchemy sale, people!), I knew exactly what I should get.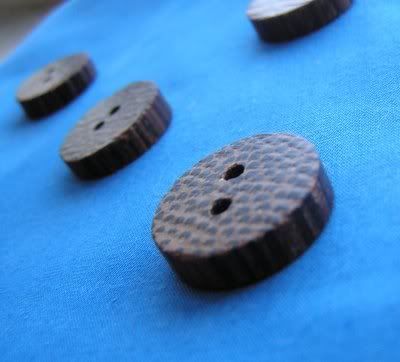 Palmwood buttons! Bought from the same man who made my walnut buttons. He assured me that they are completely real, despite the opinion of everyone who sees my walnut buttons. He tumbles them in sand to give them that nice finish, no shellac or varnish needed, so they are totally washable. Very very cool. I had a hard time choosing between these and the yew buttons, but these were just too fun to pass up.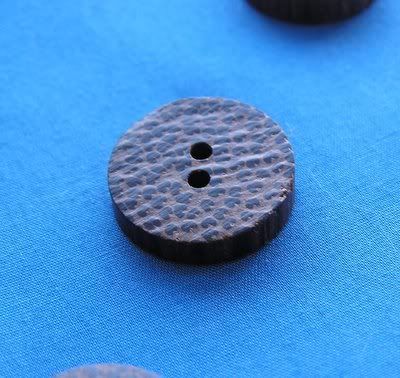 I am in love with these buttons. I meant to get the man's card for blogging purposes, but he was busy helping someone else by the time I thought of it. He'll be at the K-W fair, I'm sure.
The DKC Frolic was HUGE! I think it was bigger than the K-W fair, and the venue was gorgeous. It was held in the Japanese Canadian Cultural Centre, and everything was just picture-perfect. Our room was a bit sauna-like, however, and I came home feeling like I had worked a full day in the jungle. Despite that, what a terrific day!
Some koigu did follow me home...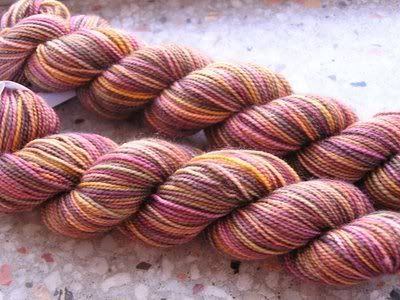 Mike and I are heading out to London for a few weeks, so I will be back at the yarn store! It's a good thing that fabric wasn't included in my yarn diet, that's all I'm saying.