It has been a busy day of knitting, after a short knitting slump.
Busy, not always productive. I finished another chart repeat of Clessidra and the tenth leg decrease. Then I checked the pattern to make sure I did the next and last decrease correctly. Upon which I discovered that the next leg decrease took place on the sixth row, not the twelfth.
Coincidently, the last four leg decreases did the same thing. Except mine didn't.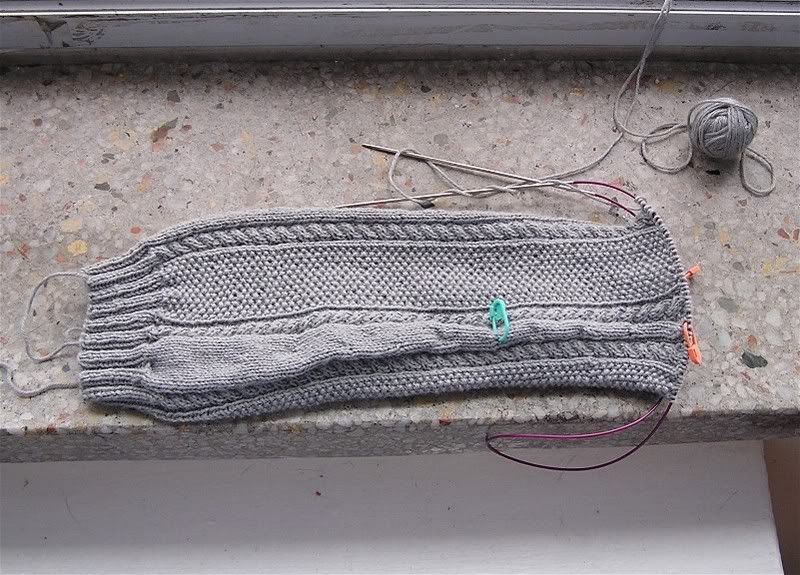 The green marker shows the last point at which the pattern is correct. I posted my situation at the knitalong, and I am waiting to frog in case someone comes up with some amazing suggestion. From now on my knitting mantra is;
check the pattern check the pattern check the pattern
... Which is an improvement from this afternoon's mantra which was
crapcrapcrapcrapcrapcrap
!
In a desperate bid to save the day's productivity, I did manage to finish the knitting on Central Park. Pardon the terrible picture, I finished casting off after dark, and didn't want to wait for morning.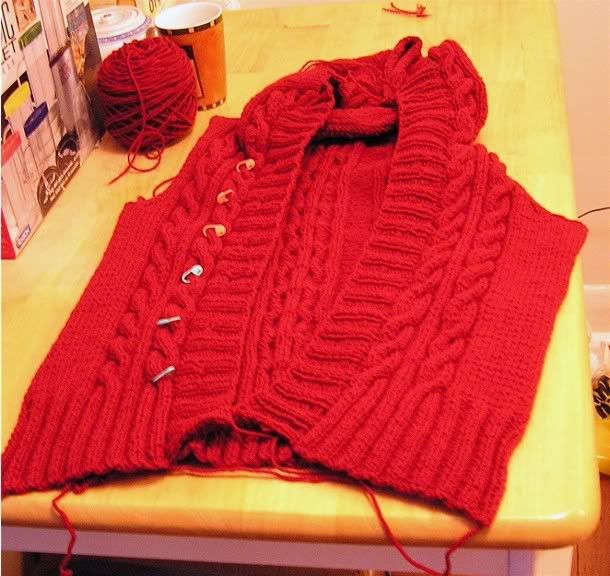 Now I seam in the sleeves and the sides and weave in more ends than there really ought to be considering the balls are 250m each and I spit spliced everything I could. Honestly.
I have decided that it would be awfully nice to wear a new sweater for Easter...