It's been a busy week here in the Big Smoke as
FabricFan
has whirled into town!
She brought me a Hound for my birthday: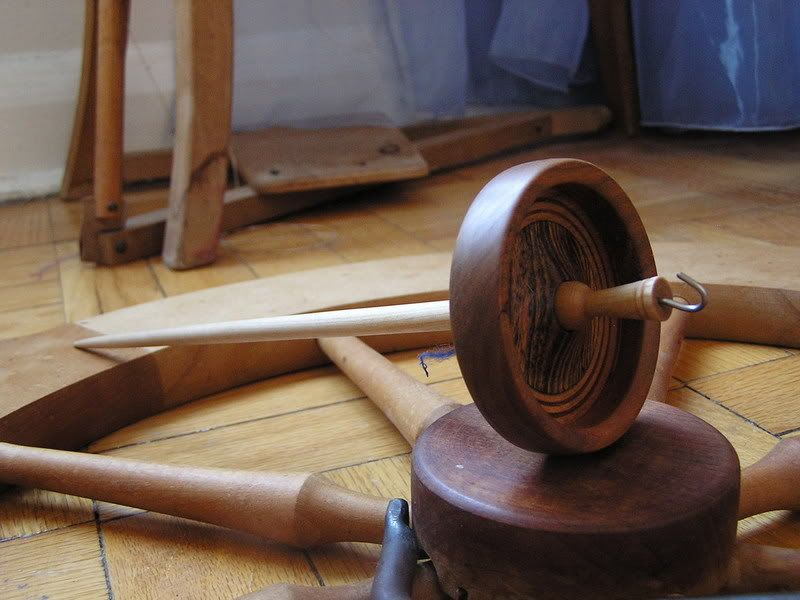 Here pictured on my dismembered spinning wheel(!), a Hound Designs 'Dervish'. And boy, does it ever live up to its name! This bad boy spins so fast and true that you can barely see it. I can't wait for a chance to use it more, but humid dog days do not inspire me to play with wooly fluff.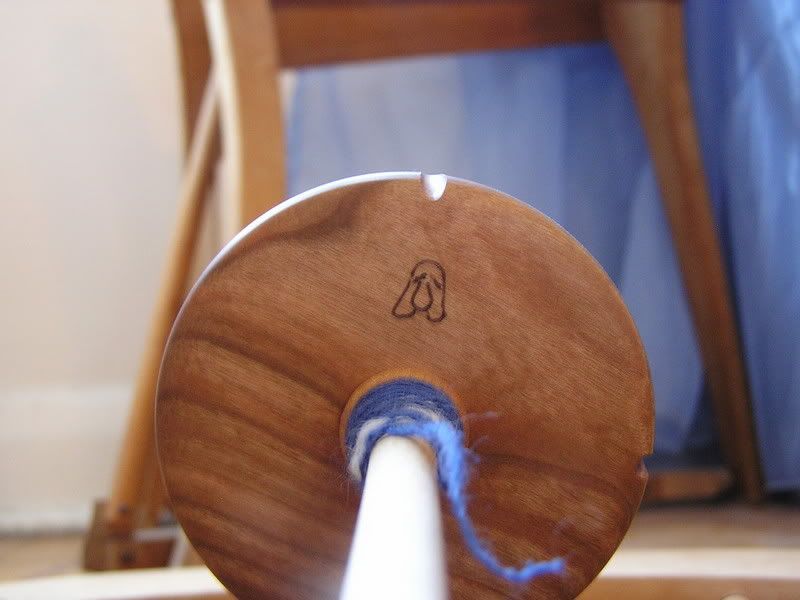 What do you think? Is it a dog or a tulip? A subject of much controversy 'round these parts this weekend.
As you might have inferred from above, having a handy presence inspired us to deconstruct the Ashford Traditional that has been lodging with me in order to remove the wobble from the wheel. It has since been reconstructed and awaits a drive band, a brake band, and a wee dowel for tensioning the brake band. I have no idea how much these items might cost (apart from the dowel, I should say) but considering that this wheel is priced at $479+ new, I would say I am far ahead of the game.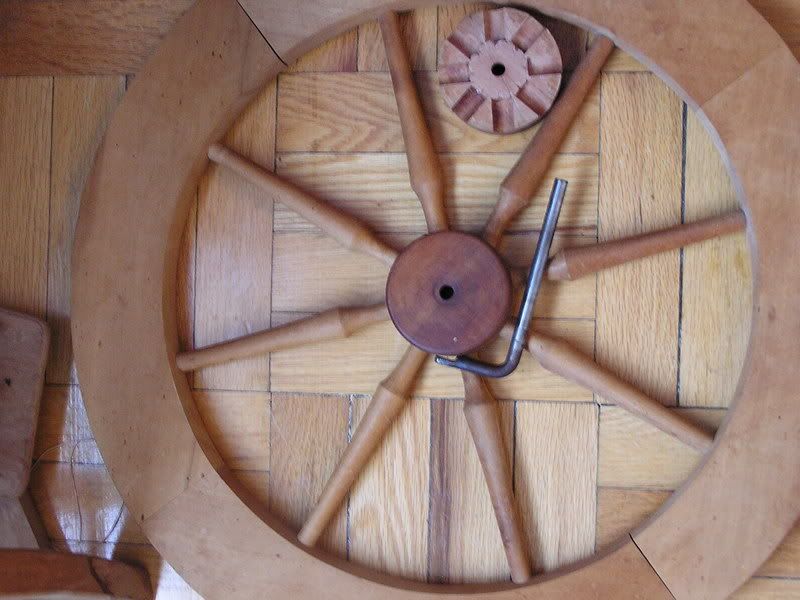 The wheel itself has a slight but noticeable warp to it, but it spins nicely now, and without wobbling.
In other news, I wore Coachella to work last week and was so buoyed by comments there in addition to the comments on Ravelry that I cast on for
Sizzle
.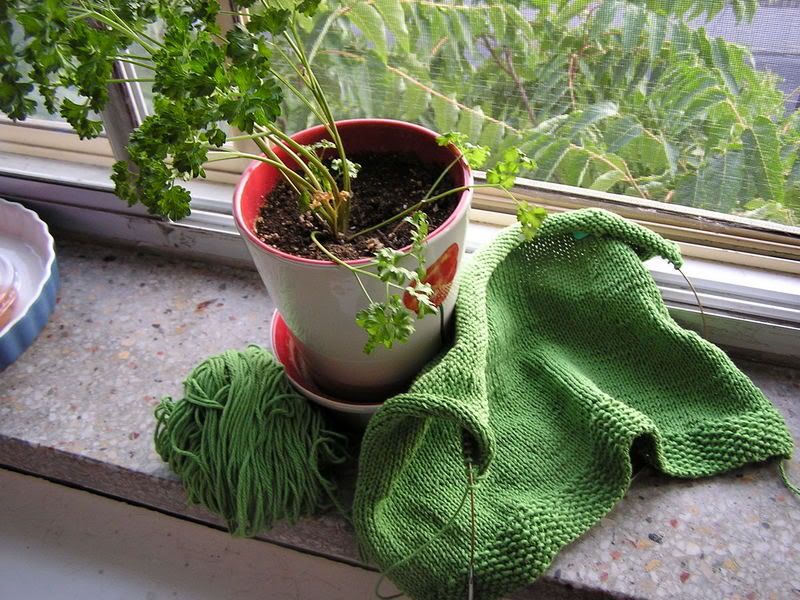 The yarn is Brown Sheep Cotton Fleece, and the colour is Limelight. Think of this as the sort of sizzle you get from a Thai curry. Despite my constant protests against cotton, I am quite enjoying knitting with this yarn, and have already received a few random comments on the colour. I was afraid it was too green to wear, but I love it so much that I just don't care. I have been pulling it out on the subway quite a bit since the knitting is pretty mindless, so it is coming along nicely.
Some more birthday yarn...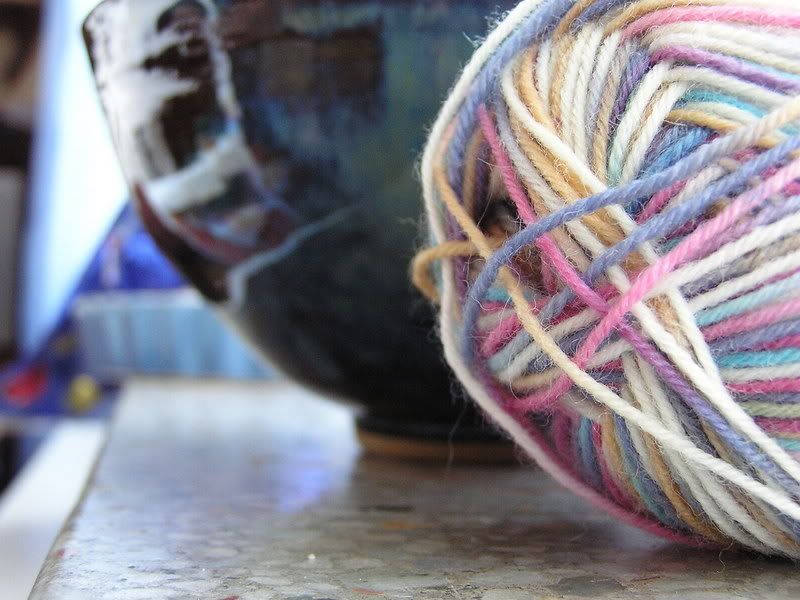 ...and a gorgeous Argos-eye pottery bowl all the way from Thetis Island. Pretty good week, eh?