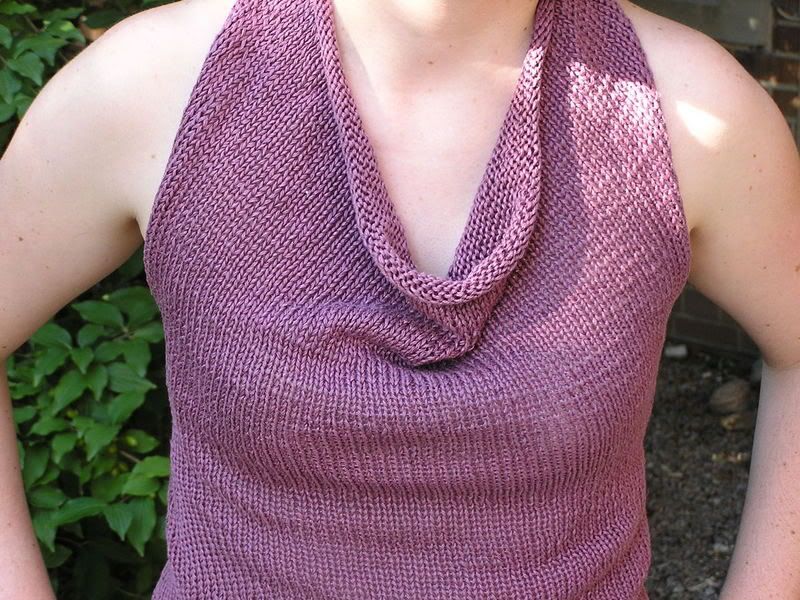 The cowl is cowl-y and the linen is drapey. Can you ask for anything more?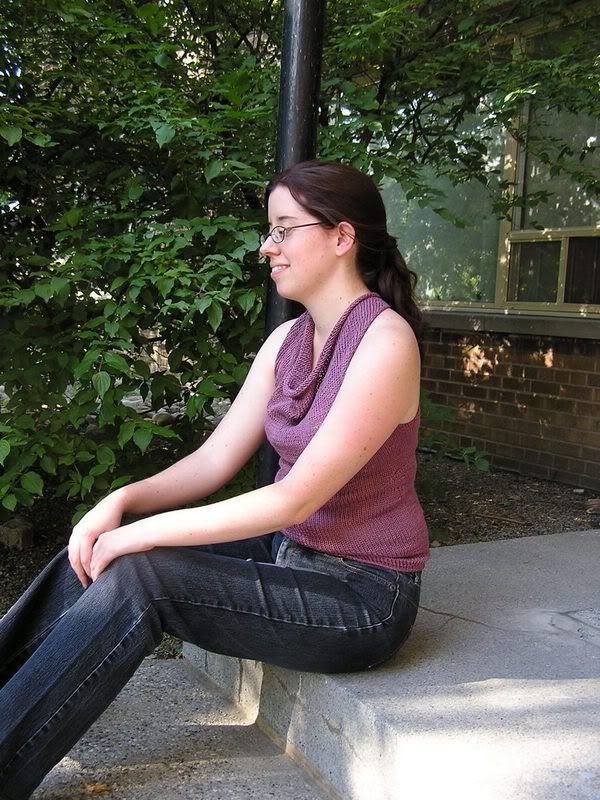 It was even a good day for modeling.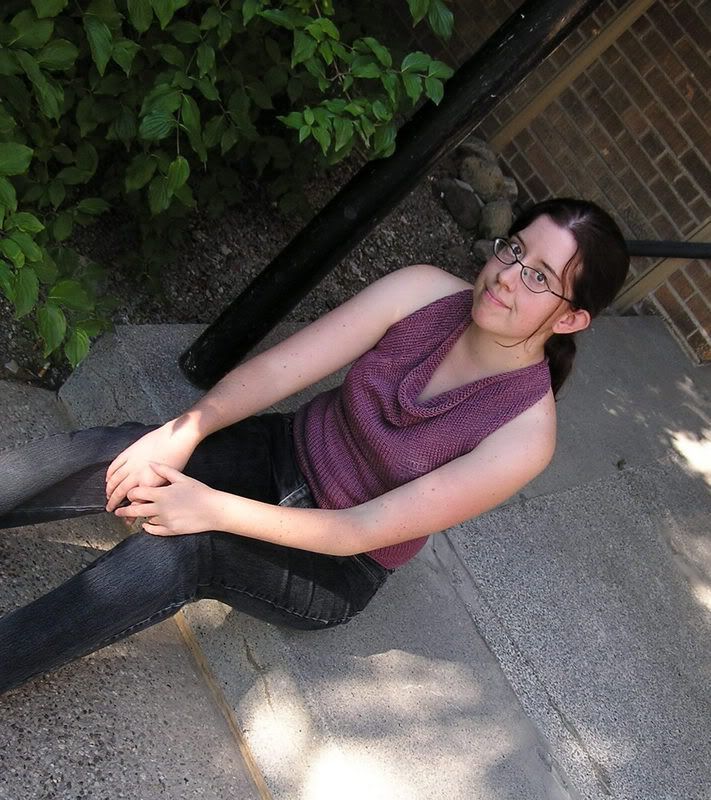 I cast off first thing this morning (those twisted stitches are slow going) after dropping a whole mess of stitches last night and giving up in disgust.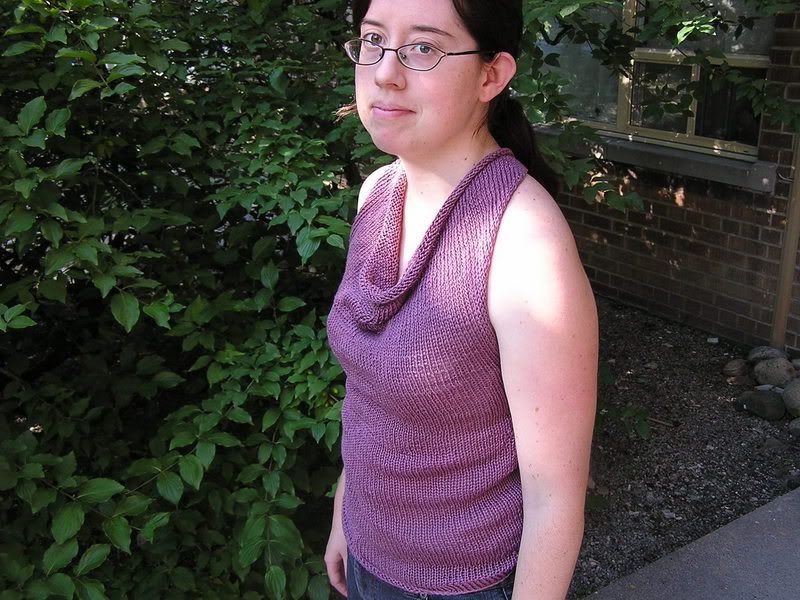 I really ought to undo the bottom edge and cast off more loosely. It looked almost ridiculously loose when I was casting off, but it is definitely too tight. But really, I am far too pleased with this top. I am smug, even.
Also smug about this: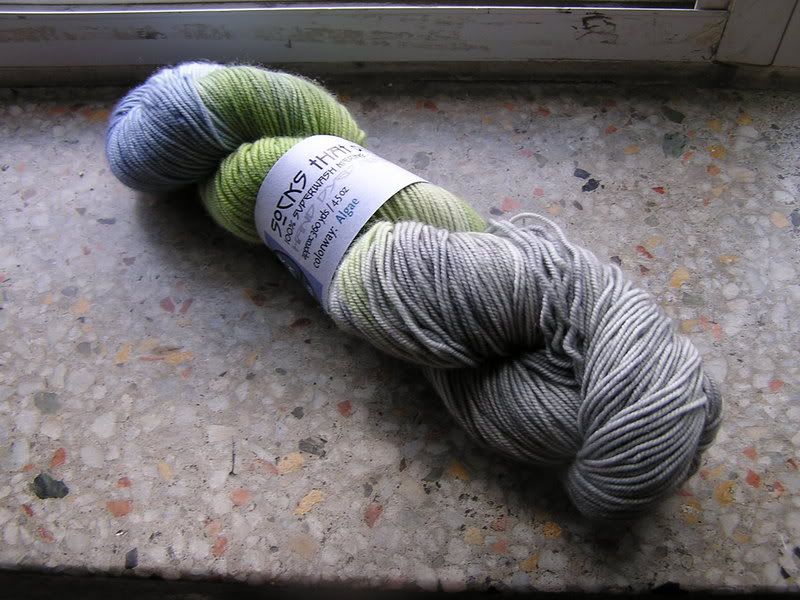 I started a new job this week and celebrated by buying my very first skein of Socks That Rock! The colourway is algae and it was very very hard to choose. I think I finally have my Monkey yarn!
So, I am now projectless and bereft. I need something new and exciting. I have a whole mess of sweaters in my Ravelry queue, but after my very first summer top success, I sort of want to run with that. Any suggestions?