Though my non-sleeping/eating/bathing time has been pretty much consumed by a family project this week, I have managed to finish up some loose ends!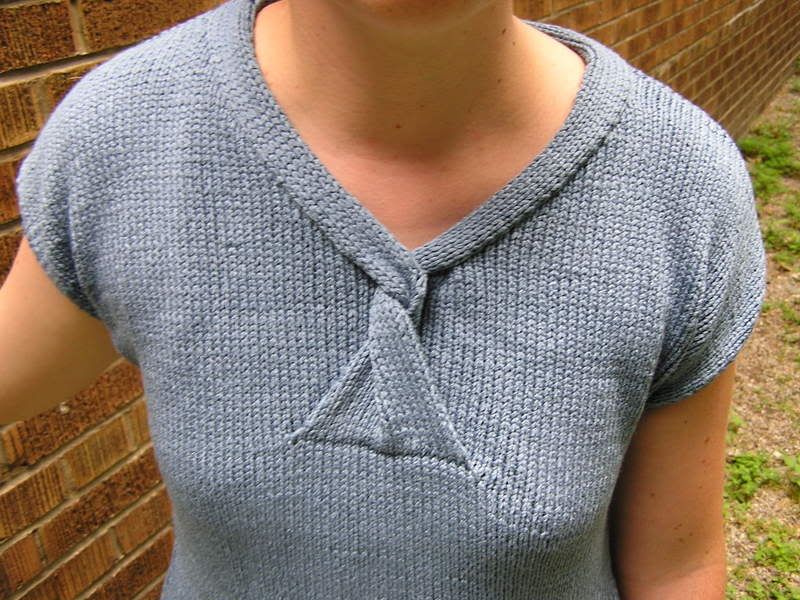 We took pictures of Amaya! (right before the skies opened up yet again). Now if I could only get it in the mail...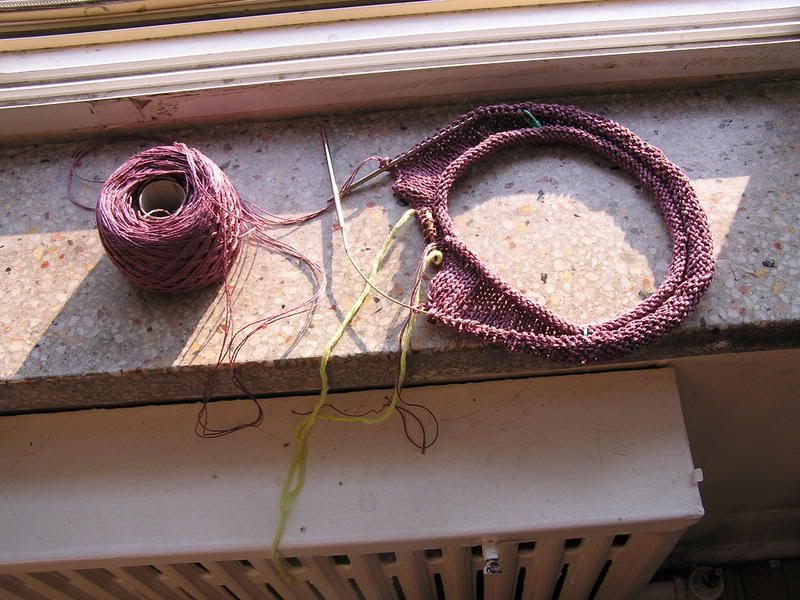 I knit a bit on Coachella! The linen is working for me, surprisingly! I am using to cotton bugging my hands, so I was pleasantly surprised that the linen seems to be easy to work with so far. My hands do get tired, but it takes longer, and they aren't sore. I love how knitting stockinette in smaller needles creates a nice tight rolled edge that doesn't take over. I am a little concerned that the neck will not be droopy enough, I pulled it over my head and it doesn't seem that loose. But I am knitting to gauge and I have followed the pattern, so I guess I will just trust the designer and knit on.
In fabric news,
Leslie
took me to
Quilter's Palette
on Saturday morning!
As some of you may know, I am a dedicated Kaffe girl. The problem with that is that I love Kaffe's fabrics too much to experiment on!
I picked out some fat quarters at QP that I loved, but hopefully not so much that I will be afraid to cut into them. The roll of fabric is a bolt end, about 0.6m, so altogether I have about 1.5 metres to play with. Could either be enough to put together a pieced sampler-type quilt, or if I found a few more co-ordinating colours it could be a good start to a 'stack and cut' stained-glass type quilt. I saw a fantastic quilt that New Brunswick Kate's mom had made for her and I have been thinking about it ever since. Thanks to Leslie for taking me out to the wilds of Etobicoke; I haven't been fabric shopping with a sewer since I got interested in fabric, so I needed that knowledgeable presence.
Another busy weekend approaches, so who knows how much progress will continue. Have a great weekend, everyone!