I think I just flashed y'all a picture of my
Coachella
-in-progress without actually mentioning that I was knitting it. Well, I actually made some progress on it yesterday as I spent a fair amount of time on the subway, on the bus, and in a Tim Horton's. Air conditioning, baby!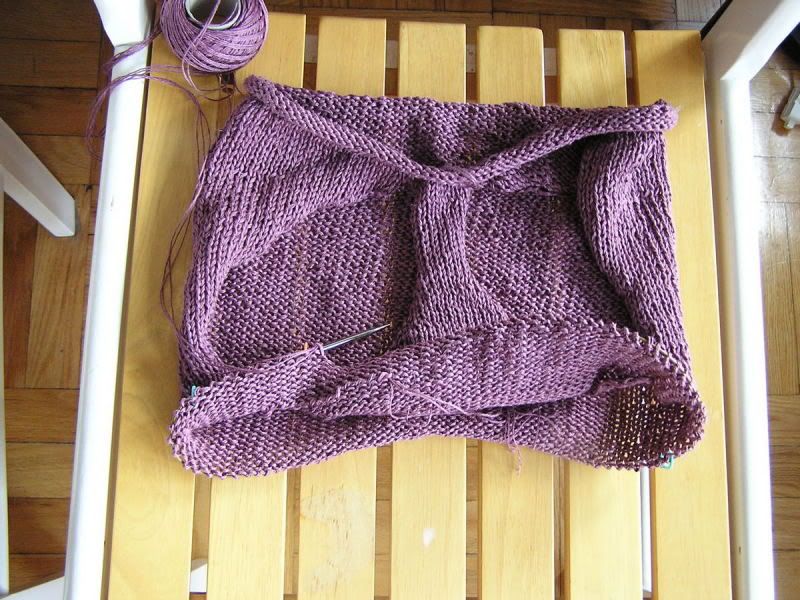 It might be physically impossible to photograph this in progress. It is a racer-back top knit top down. Those holes are the armholes, and that thin strip in the middle is the back. It is a very interesting design, and if it fits like it is supposed to, I will be very very happy. I am knitting this in some fingering weight linen that Adriana handed off to me... I am holding it tripled, and while it is a little string-like before washing, it is not bad to knit with at all. No one is more surprised than me. Another plus is that the linen seems tangleproof, which is a really great feature in a yarn. I am crossing my fingers that it drapes nicely after a good wash, and perhaps an ironing.
I tried to get a shot of how the top will actually work: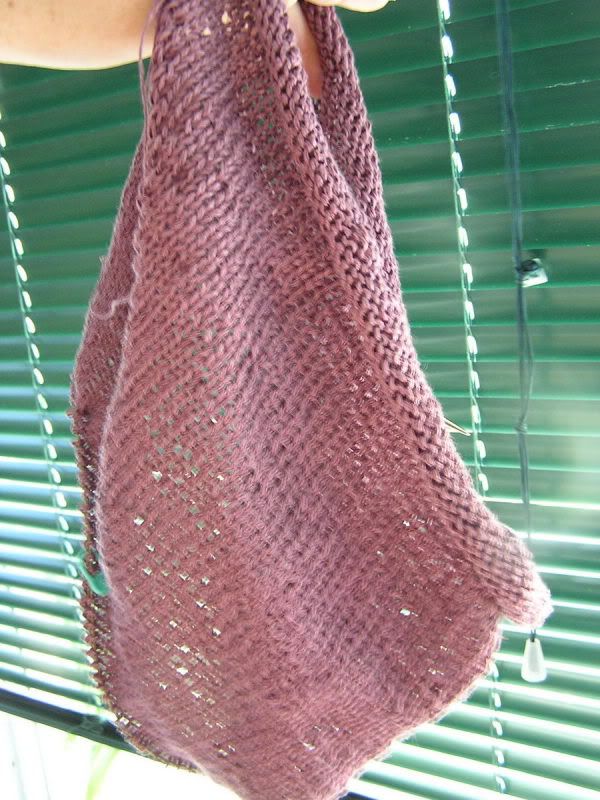 If my arm was a neck...
At least you sort of get an idea of the orientation of the top.
In other news, Adriana and Gen gave me a birthday present!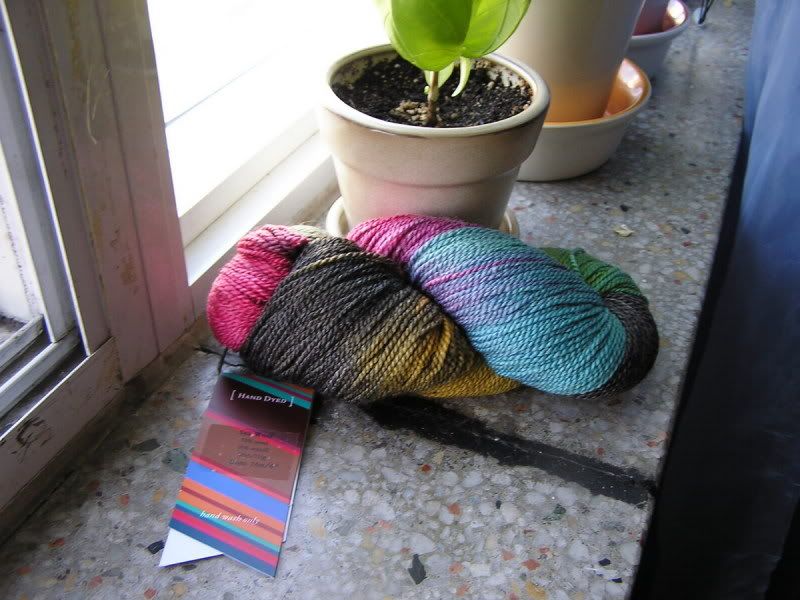 Fleece Artist Sea Wool! Would it be copying to make
Coupling
?
It has been sweltering all week, and now that it has cooled down, I have a lot of housekeeping on which to catch up. But I have an urge to do something really fun this week. Any suggestions on what a gal could do in the big city?