Fall finally arrived this week. It was quite lovely to spend a moment each morning choosing a sweater to wear. And now that I can actually fathom the idea of wearing woolen socks, it occurs to me that I need more variety in my sock drawer!
Instead of wisely completing one of the three pairs of socks I have on the go for myself (I could open a sock singles bar!) I of course started a brand new sock.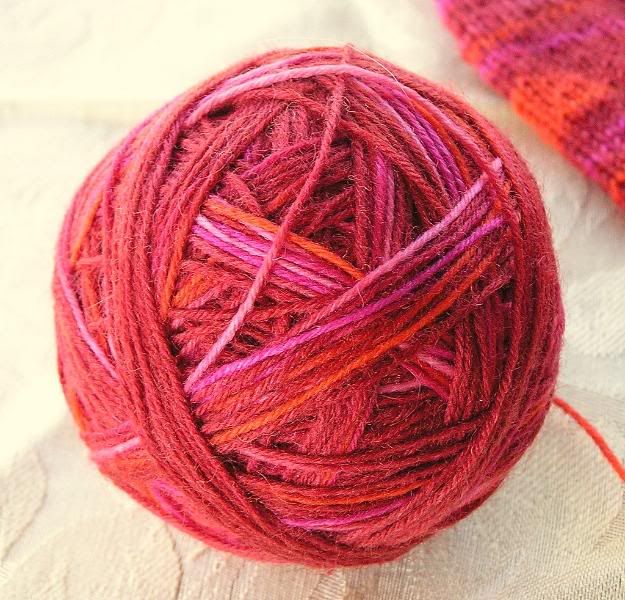 Isn't there something deeply pleasing about a ball of yarn? Part of me realizes that I am nuts to be so appreciative of the aesthetics of string, but that part is generally shooshed by the part of me that reasons that I am certainly not alone.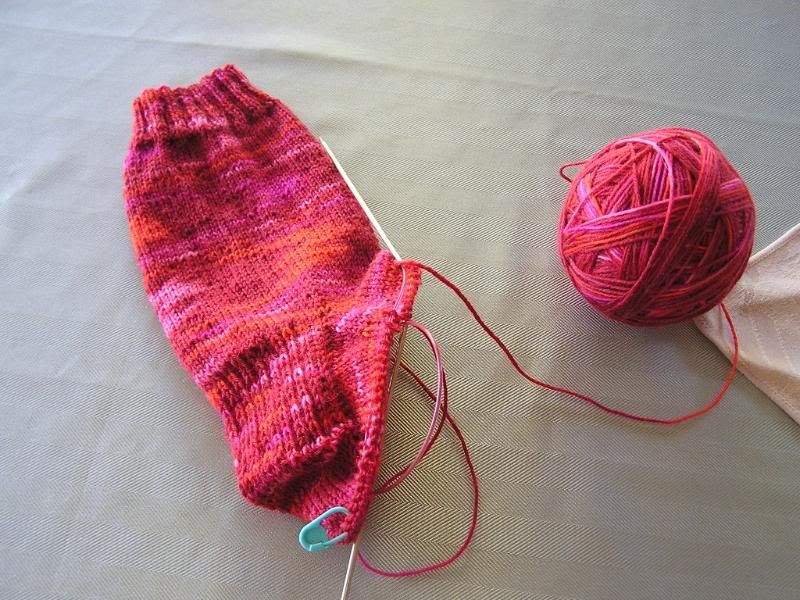 Mmm.... red socks. The yarn is Regia Galaxy; a neat new creation that intentionally creates flashing and pooling reminiscent of the swirls on a gas giant. This colourway is called Jupiter Rot (though it should be called Hard to Photograph). I started it on the trip home for Thanksgiving, so when I realized that I had brought 2.5mm needles instead of 2mm needles, and that the pooling wasn't happening as it should when I could only cast on 56 stitches for my sock, the decision was made to convert these into a pair of socks for Mike. Guess I will have to tackle one of those second socks after all. (although, I do have some Kaffe Fassett Regia just begging to be knit up...) Pooling never looked so good!
I also hit the sewing machine a few weekends ago.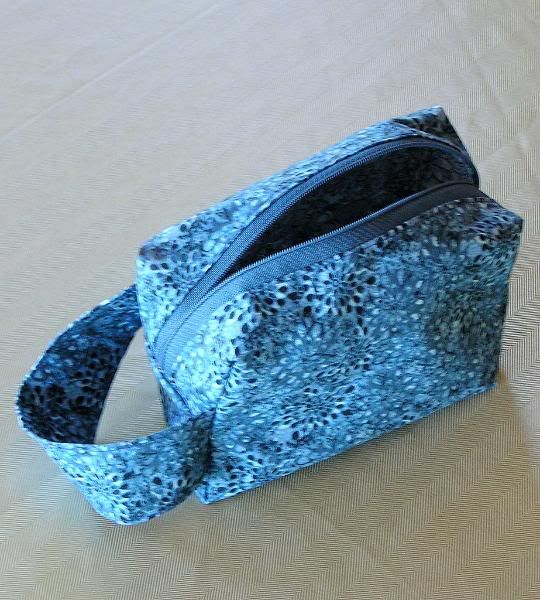 This fabric is apparently impossible to photograph. I used
this tutorial
(thanks, Bertha!). I used medium weight interfacing and two fat quarters I had picked up whilst out with
Leslie
last spring. I love the lining!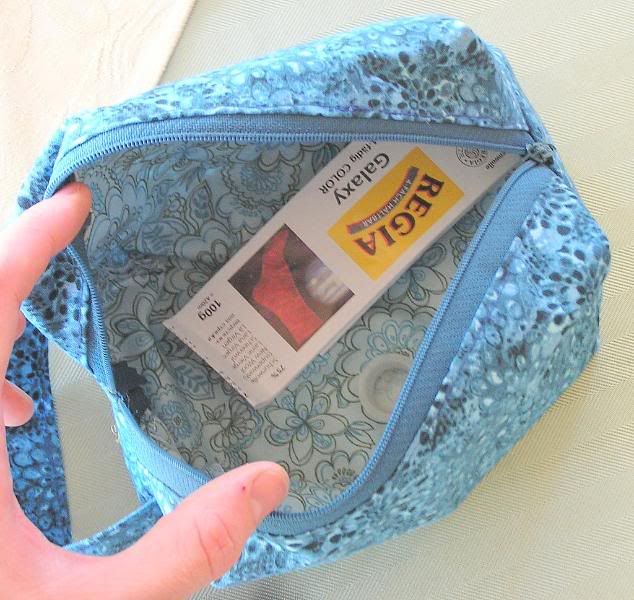 I think it is still a tad floppy for my tastes... can you double up interfacing? I know that I was too impatient and sloppy on the ends, but I know how to do better next time. And I saved my favourite fat quarters for the second attempt. Whenever I actually get a chance, that is!
I also got a start on my next store sample project (being a deputy returning officer for 12 hours + poor voter turnout = tons of knitting time)...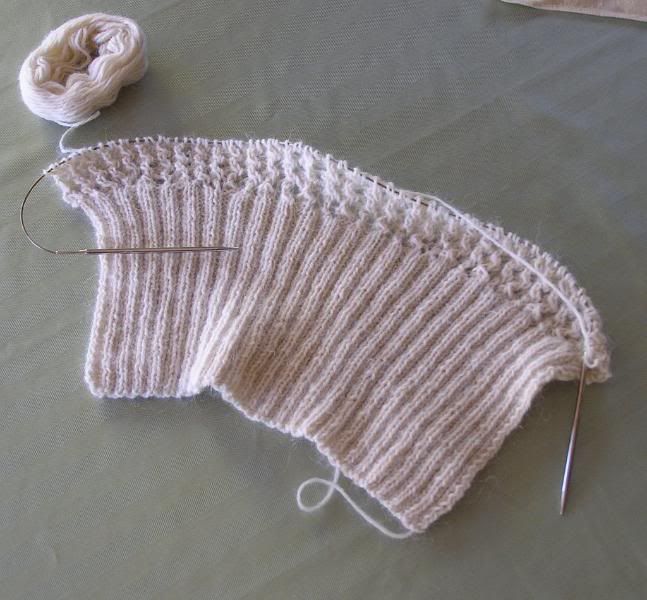 This is Bridges from Rowan 42 in Kid Classic 'Feather'. (You can see a lovely finished Bridges
here
)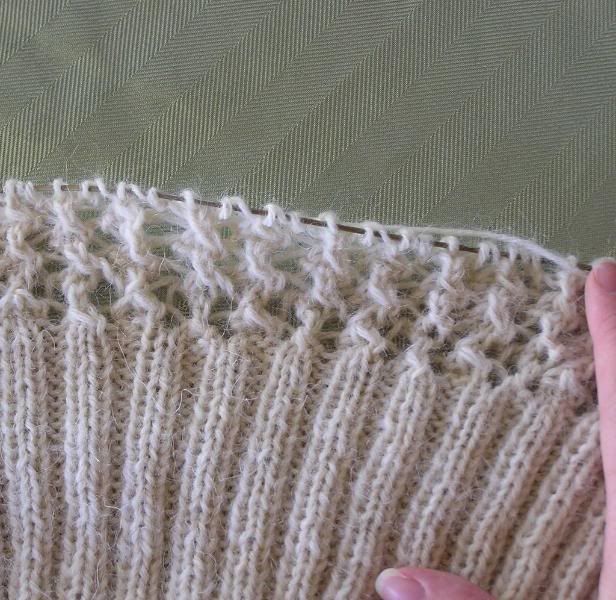 The first repeat of this lace pattern kicked my butt. I wrote it all out and now I understand how it stacks up. Decreasing in pattern is the next challenge!