Is there anything more satisfying than casting off the second sleeve?
Maybe throwing the whole pile of knitting pieces into a nice room-temperature bath?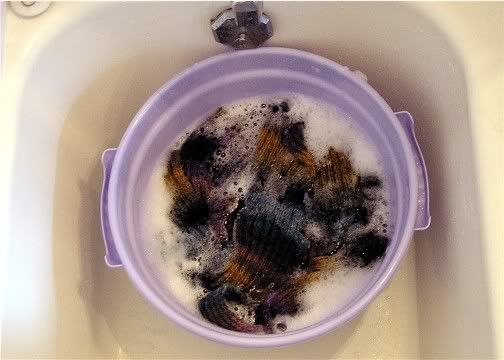 Or maybe seeing it all laid out on the bed (I really hope it dries fast...) waiting to be seamed?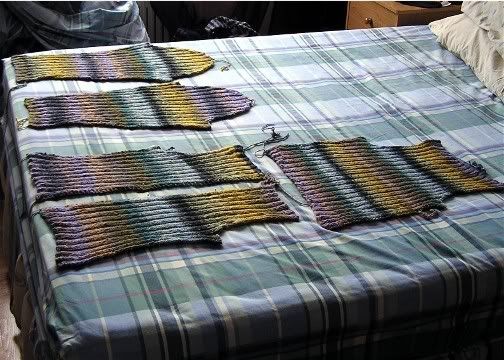 I suppose what would be better would be to have it all seamed and zipped up, but that will just have to wait.
Now, would it be better to put the zipper in first, or should I seam the shoulders and knit the collar first? The pattern would have you sew in zipper absolutely last, but then again, the pattern told me I would need 7 balls of yarn...
Finally, a cautionary tale: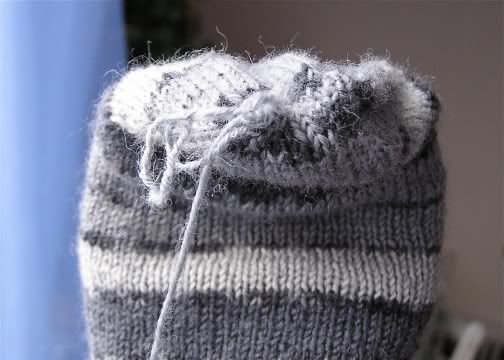 Never teach grafting post-dinner in bad light after a glass of wine.