Nope, no green sweater successes to show today. Just a dirty lyin' swatch.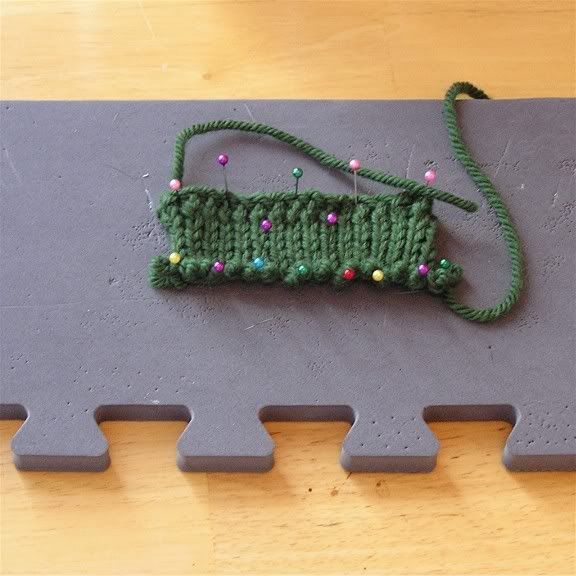 I swatched for the first one. I really truly honestly did. There were witnesses. The swatch for this one is just inexplicably an entire stitch smaller per inch. I wasn't even particularly tense when knitting.. it is just inexplicable. I used up the first gauge in my race against yarn last time, so I can't go back and prove it, but I know what I know. Gauge lies.
So, while I continue on the quest for gauge, I have been philandering. In an effort to mitigate my sweater-guilt, all items currently on needles are also for Mike:
Subway sock! (Regia Canadian Colors 4748 Orion) I finally got my hands on a pair of Knitpicks classic circulars... nice flexible cord and a pleasant heft to the needles, nice price, but I got what I paid for. Within the first two inches of ribbing, I pulled the needle through to start a new row, and the cord separated from the needle, leaving 36 orphaned rib stitches dangling. Much cursing ensued. I stuck the cord back in, and I am now pushing the needle through rather than pulling, but I don't really feel that I should have to. To be clear, I am not a vicious knitter! I have only ever broken one needle, and it was a 2.25 birch dpn. Back to Addis I go!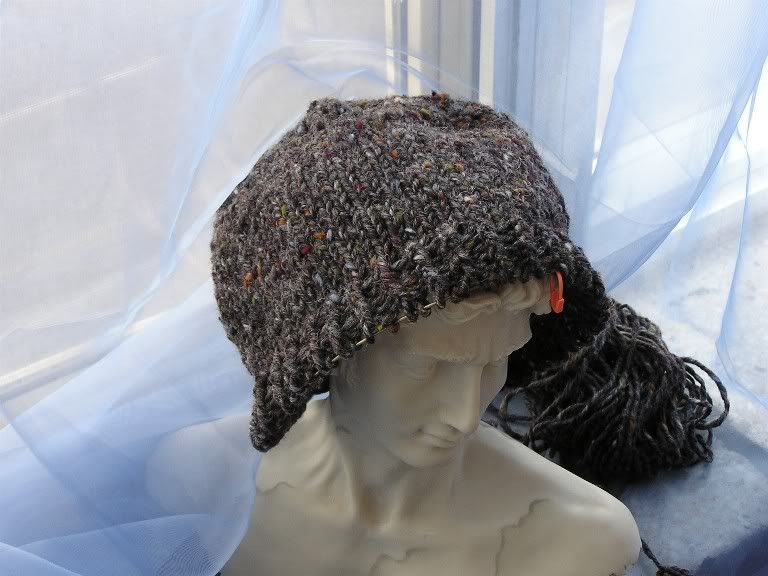 Winter came this week, and with it came the realization that my husband is hatless. As the partner of a knitter/yarn hoarder, this is pretty rephrensible. Cue the skein of Debbie Bliss Donegal Chunky Tweed. I am using Knitting Fiend's spiral top-down pattern because I wanted to get as much hat as I could out of the one skein. I needn't have worried, there is tons left, and it already covers Mike's ears. I could have saved myself a lot of time if I had checked my gauge; I probably would have been done the first day. This seems to be a recurring theme. (I did a swatch for the socks!).
Adriana is here visiting today. I have a feeling it's going to be a knitty day!