One subway sock down...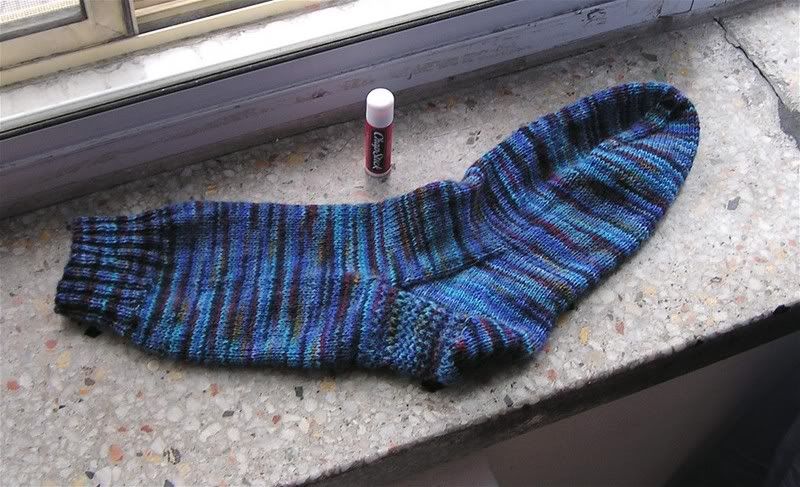 One to go...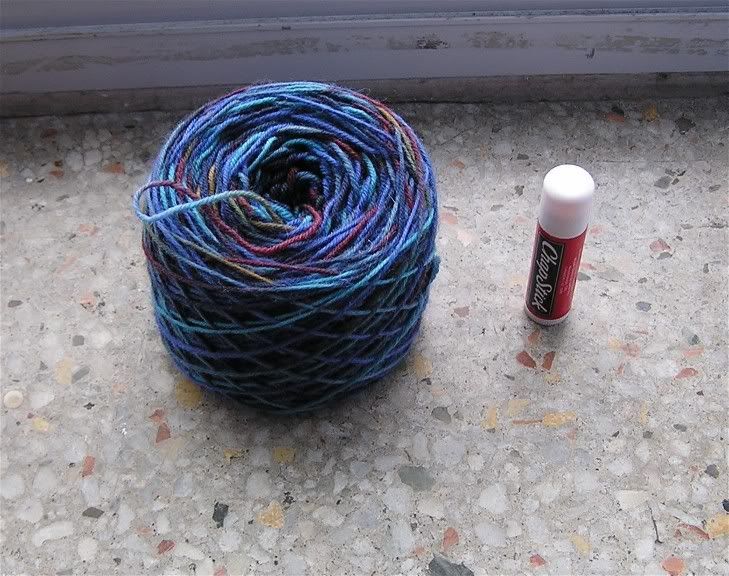 (chapstick included for scale)
I am chronically worried about running out of yarn, and when you are dealing with socks of epic proportions, one perhaps has a valid reason to worry. If the proprietors of my local post office weren't so grumpy, I would ask them to weigh the remaining yarn for me, but as it is, I think I will just play it by ear.
You guys brought up some important things to consider with the log cabin blanket... I will have to ponder further. I didn't really expect such support for option #2! Portability is not crucial to this project, but it would make it more convenient.
Gen asked about the tidiness of my seams: I am twisting each picked-up stitch by knitting through the back of the loop, and I am really happy with how tight a seam this produces. I don't know if this is recommended, but since I am a loose knitter, I think it really improves the look of my squares. Also, I am using wool, not cotton, which has a very forgiving amount of elasticity.
Any suggestions for her on picking up stitches more neatly?
Now, to cast on for the second sock before I get distracted...