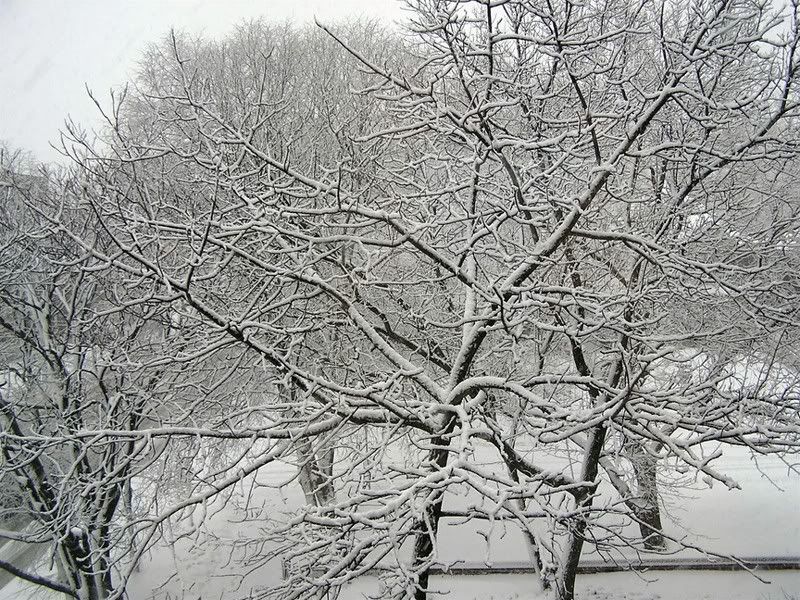 I have not seen snow like this in Toronto before, that's for certain. After Mike went to work, I was startled by a peal of
thunder
, upon which I discovered that the skies had opened up in a fairly brief but very energetic snowstorm. The flakes were HUGE! Easily the size of a loonie. I used the sports setting on our camera to try and catch the size and multitude of the snow: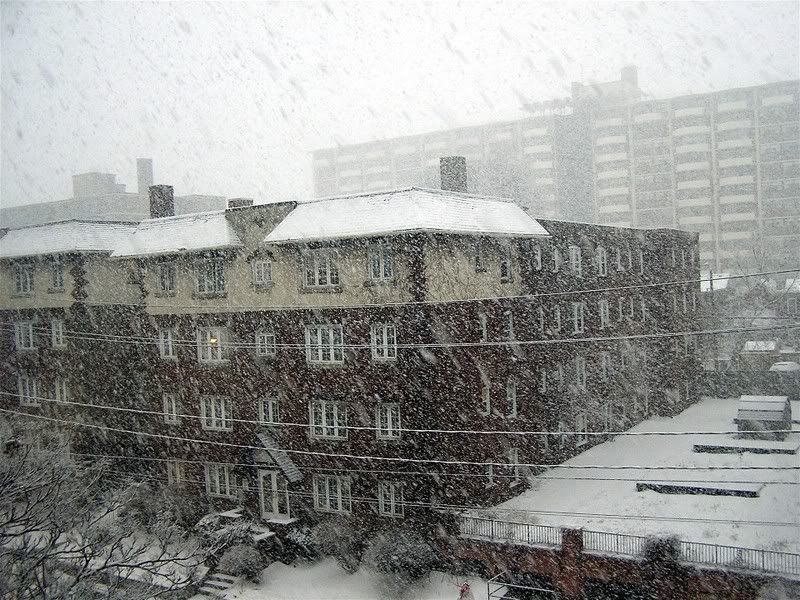 These pictures were taken at 8:30, by ten the tree was snowless yet again. I left these pictures quite large, so just click to see them full-size.
Apparently
it is not only new Torontonians
who
find this freak snowfall surprising!
I actually picked up the knitting last night, perhaps this bout of ennui is slowly coming to an end, along with February?
ETA: just a public service announcement to add that
Grey's Anatomy
is airing at
7:00pm
tonight, not 8:00pm. I find it really odd that they would mess with an episode like this one to accommodate
American Idol
on Canadian TV...