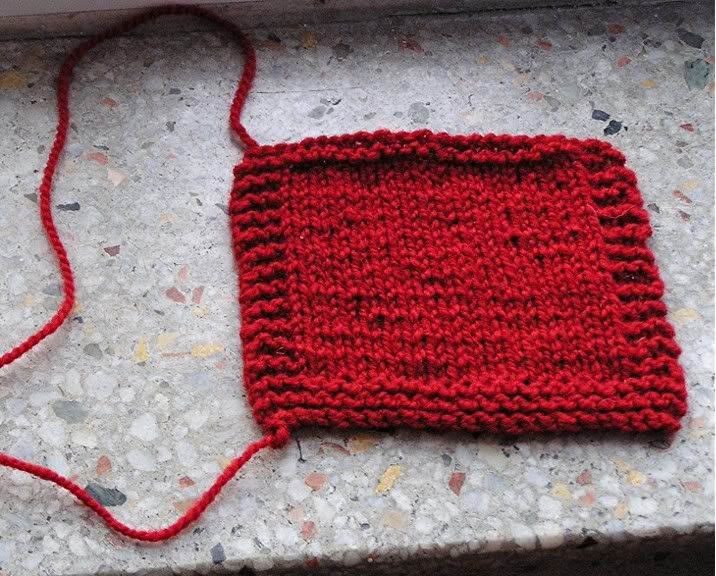 Starts with the first swatch?
I need to get 17 stitches to 4 inches. I am using a yarn that recommends 19 stitches on 5mm. In my world, a 5mm really means 4mm. For kicks I knit a swatch on 4mm addis and what do I get? 16 sts to 4 inches. I am debating how important this is to me. Note that I made a real 6 inch swatch here! And I washed it and dried it. Take THAT!
248 metres of worsted weight yarn makes for a sizable ball. I had to bring out the plus-sized model for this photo: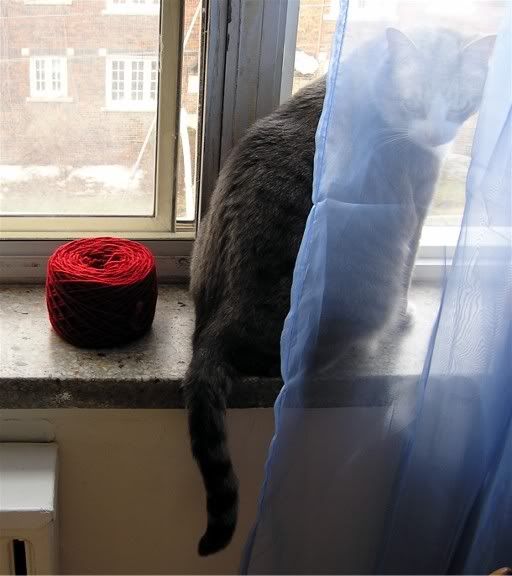 Here is the grey yarn I have for
Clessidra
. To demonstrate the greyness of the yarn, my grey cat thought it was a long lost cousin. Or perhaps a dust bunny (he sees enough of those!).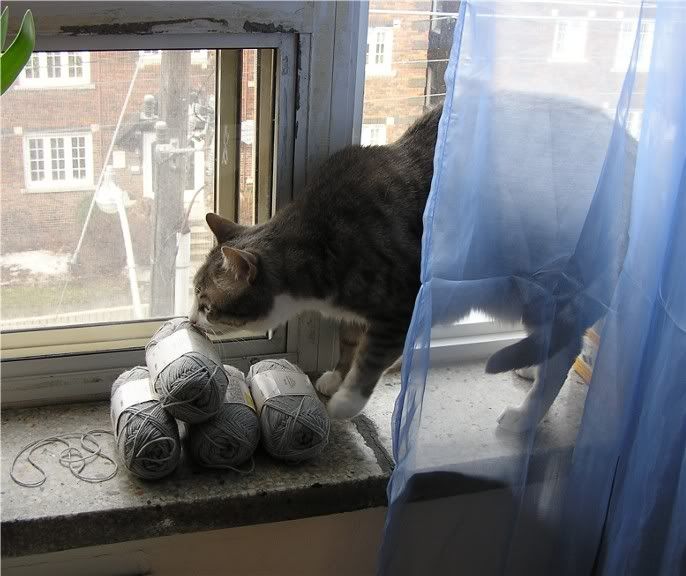 I did NOT manage to graft the watermelon socks last night or this morning. Perhaps tonight!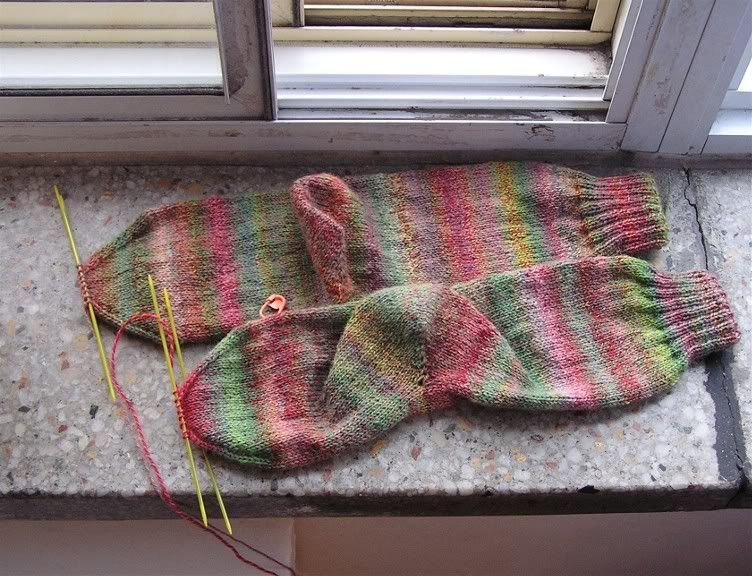 It is hard to think of wool socks when for the snow is melting all around. It is nice to see the snow melt because it means spring might be showing its face soon. On the negative size, the street crud that was hiding in huge drifts is percolating towards the sidewalk...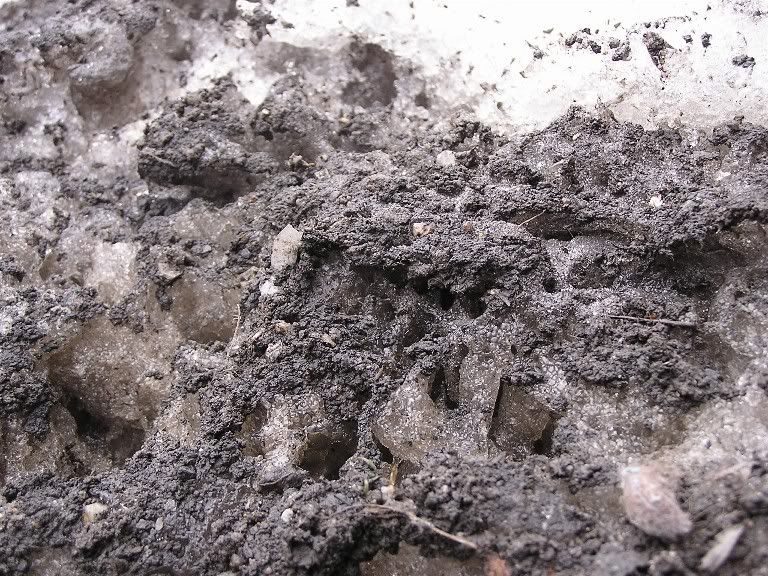 Spring in the city!