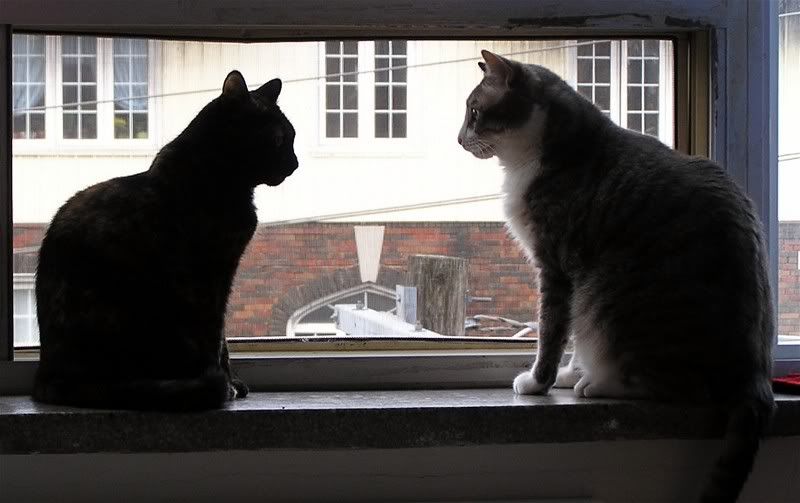 "So, it is pretty warm out there. All the snow is gone"
"Yeah, but it won't last. It never does."
"Oh Phlox, you are such a pessimist."
What? The conversation was obviously taking place. And it mirrors a few dialogues I have held (with humans) in the past two days. Temperatures of 14 degrees do not a spring make, not when the snow will be returning on Friday. Don't rush spring, folks! It will come, it will come.
Against every likelihood I knit another selkirk swatch.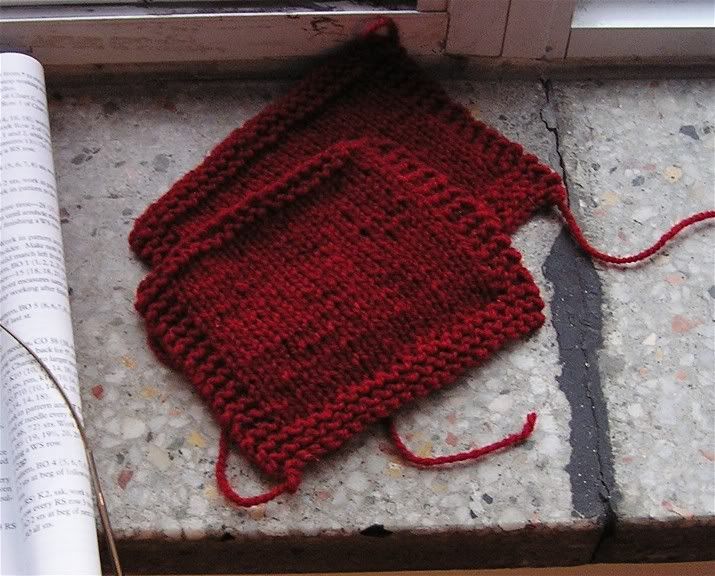 I don't seem to have 3.75mm needles, or more likely I do have them and can't find them
anywhere
. So I went down to 3.5mm, and it seems to be fine. I measured once, got gauge, then threw it away before it could change.
I cast on the back last night and got the ribbing done this morning. I want to add 2 inches to the length of the sweater, but I decided to add it to the pattern instead of the rib. I like the proportions of the sweater as it is shown, and I think that adding in pattern will least disrupt that. It is cooking along at a fair rate.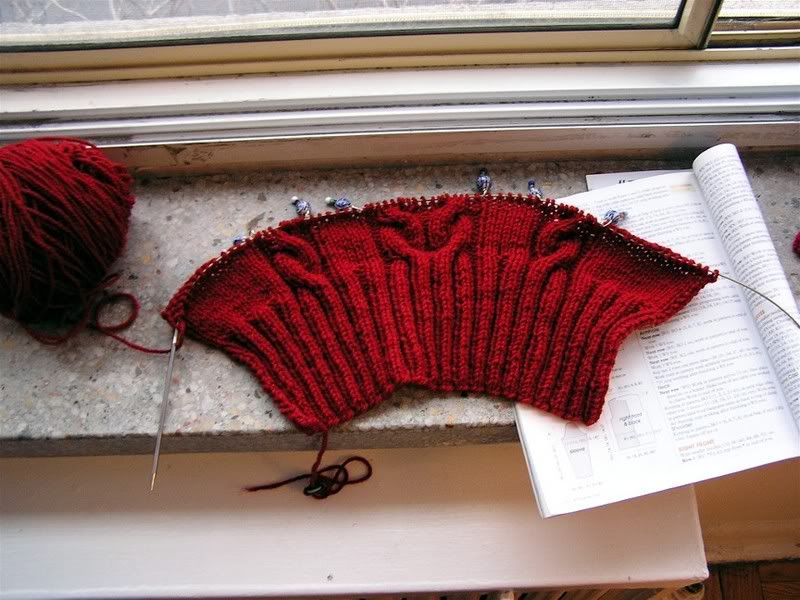 I am cabling without a cable needle, and that seems to be working quite well for me. As always with cabled items, I am constantly impressed by how fast it seems to be moving along. I blame it on the mentality of 'well, there are only three more rows until the cable row, so I will just get that far before I put it down'.
The photo is fairly true to the colour (I love our camera) though the yarn is a little less luminous than the photo suggests. It is not a soft wool, but it has great body, and it really makes the cables 'pop'. It doesn't have any tweedy bits (only lots of straw) but I think it is the perfect stash yarn for this project. Serendipity! I bought it from Ram Wools during a Valentine's sale, and am currently very happy that I did.