In contrast to the last few warm but distinctly gloomy days, today was brilliantly sunny, but only 0 degrees (Celsius). For those of us in an West-facing apartment, it was a sunny, sleepy afternoon. Phlox needs to work on more flattering napping positions.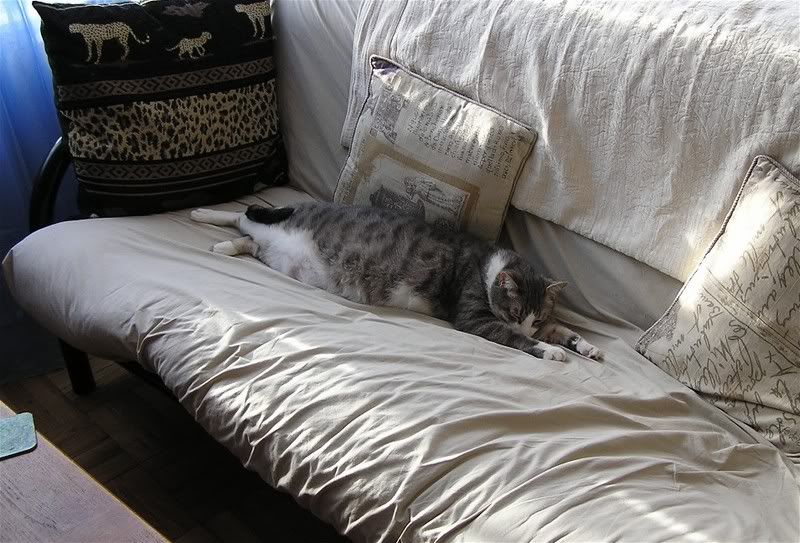 He usually keeps to Mike's lap, but once I got all my other work done and finally got back to CPH, he planted himself firmly on my legs. I had to do some emergency blogging in situ before the sun went down.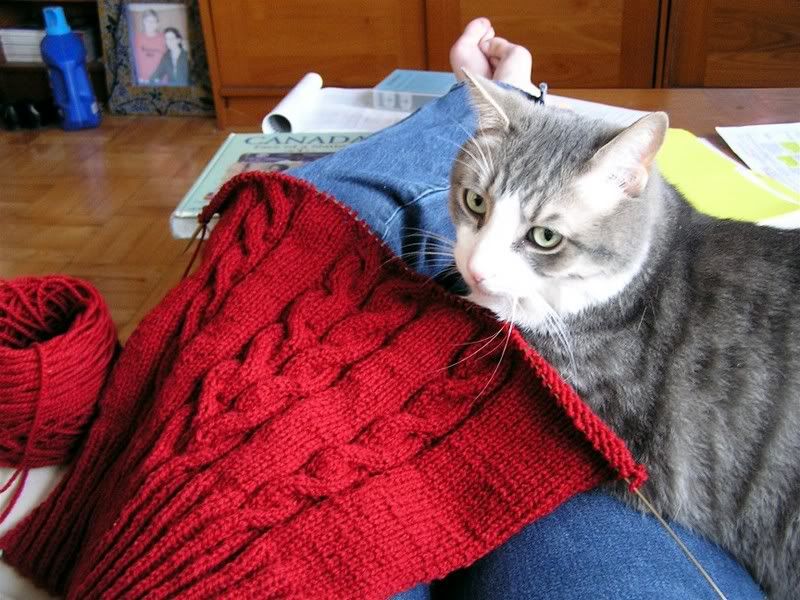 So I have about 12 or 13 inches down at this point, and the pattern says to start the armhole shaping at 13.5". I want a longer sweater, so I am going to knit to 15" and then start. I ought to have more than enough yarn to satisfy this modification. Speaking of yarn, I absolutely love it when the yarn cake becomes a yarn nest. See what I mean? It is nice to be working with a sticky, woolly yarn!
We are visiting our Alma Mater this weekend to hear a conference on anger in the ancient world. I don't know how much knitting time this will afford me, but it will be nice to be in our old stomping grounds!