But thankfully only a few inches left on my Cap Sleeve Top. It is lovely how fast a top knits up when you don't have any pesky sleeves to worry about. This top is knit as a raglan, with a waste yarn cast on for the sleeve openings, but instead of knitting sleeves downwards you just knit a brief cuff instead. This is the state of the top at the moment: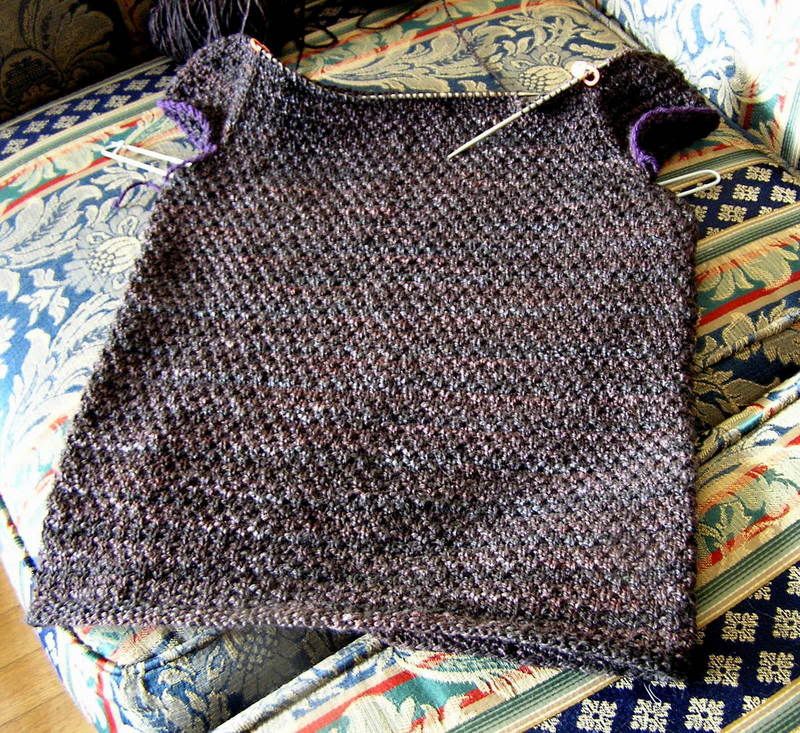 Until I started the yoke (yesterday), the whole kit and caboodle was still pretty darn portable. I even stopped carrying my coffee to work in the morning in order to double my commute knitting opportunities. I am knitting the small size, but I knit the length before the yoke to medium specifications (14") in order to compensate for my longer-than-average torso. The pattern directions state that the top is likely to grow in length when first washed.
The pattern does advise you to knit from alternating balls of Lady Godiva in order to mix in any dye lot variations, but I decided that knitting from three balls at once would be testing the limits of my dexterity, so I am living dangerously. The first ball of Lady G lasted until the yoke, so it looks like I will have tons left over. It is deliciously soft, perhaps it is destined to be gloves of some sort?
Did I mention how much I love this fabric?
And did I mention how much fun I have with the macro settings on the camera?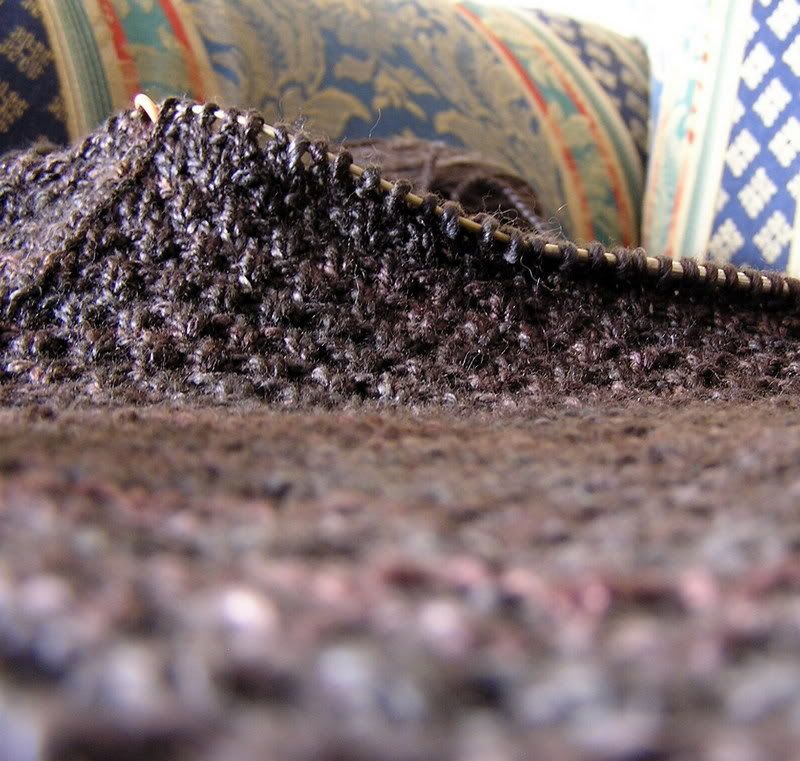 I can't wait to see what blocking does for this fabric.
Oh, and congratulations to our friend and fledgling designer SpillyJane, who put up her Sea Mineral Mitten pattern yesterday.
Check it out
!