I didn't officially participate in Socktoberfest, nor did I even think about it until November hit, but it does seem a good a time as any to take stock of my sock situation. An hour and a half a day spent on less than pristine buses and subway cars makes having a sock on the needles at all times an excellent idea. I even stopped bringing coffee to work in order to free up more knitting time. Unfortunately my typically rushed mornings mean that if I have a sock at some tricky stage (it is pushing the limits of my willingness to knit in public to try on a near-the-toe sock), I just grab another ball of yarn and some needles and start a new one.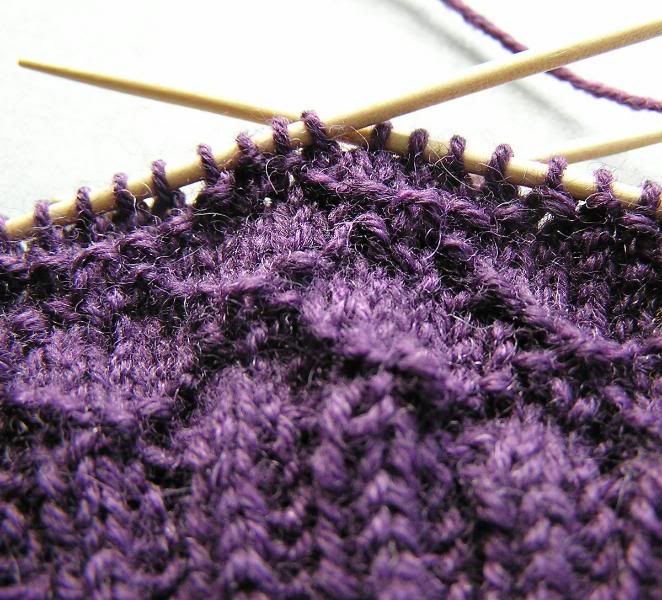 I must say, purple is starting to grow on me.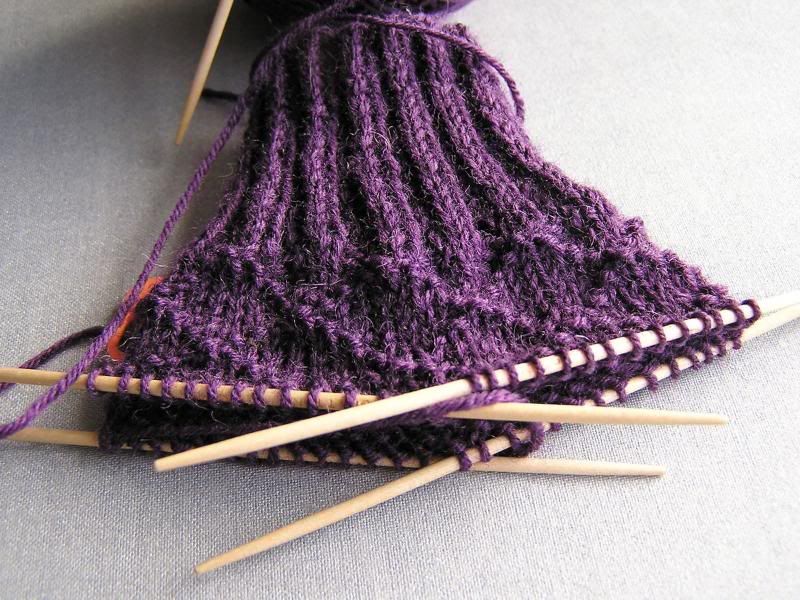 I added diamonds to this sock to jazz it up a little.
I finished the first curry sock: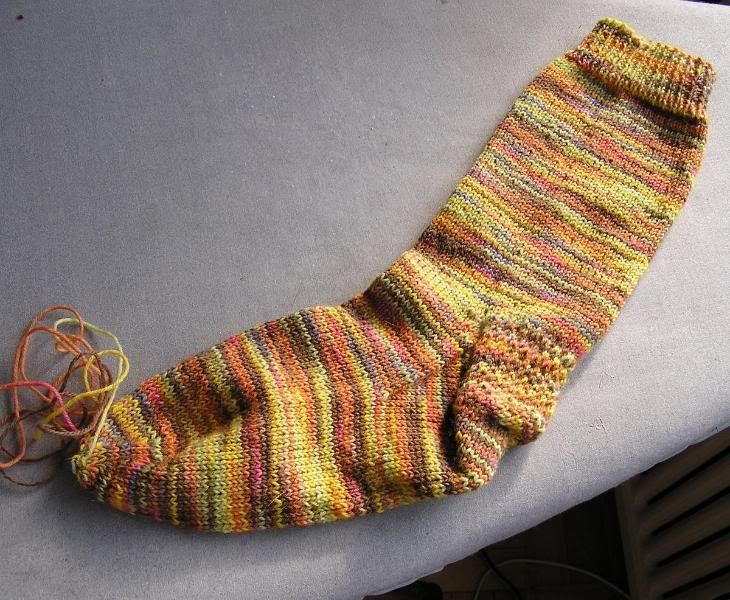 And I finished the first galaxy sock:
So hard to photograph this red properly.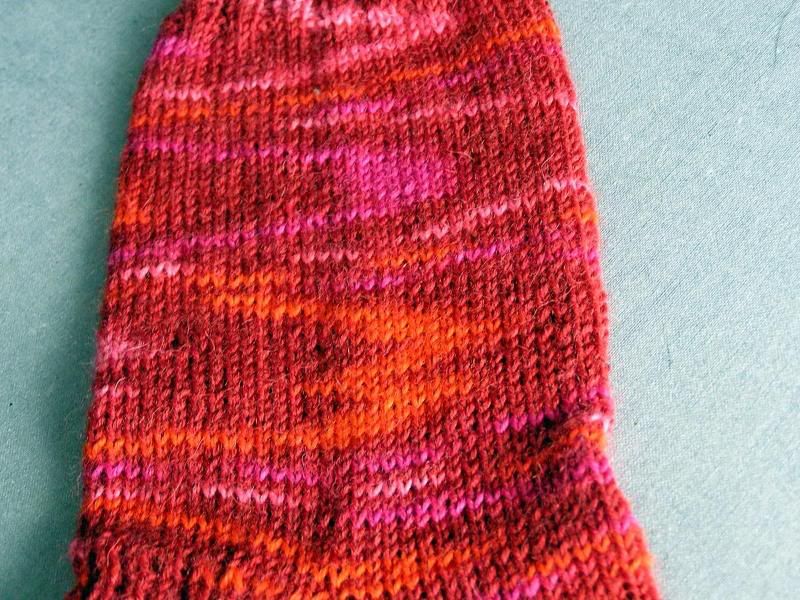 Mike never says anything when I start a new sock, but apparently he does notice. When I laid out these three singleton socks to photograph them, he went off in search of others...
Hmm... I would think this were a problem, but for the fact that I know that I could knit 4 socks and have 4 whole pairs! Just think of the gratification! (Pomotamus is fine and well and awaiting more patience than I have for lace right now.)
Just to show how that photo shoot looked in the space of time that it took me to turn away and look back: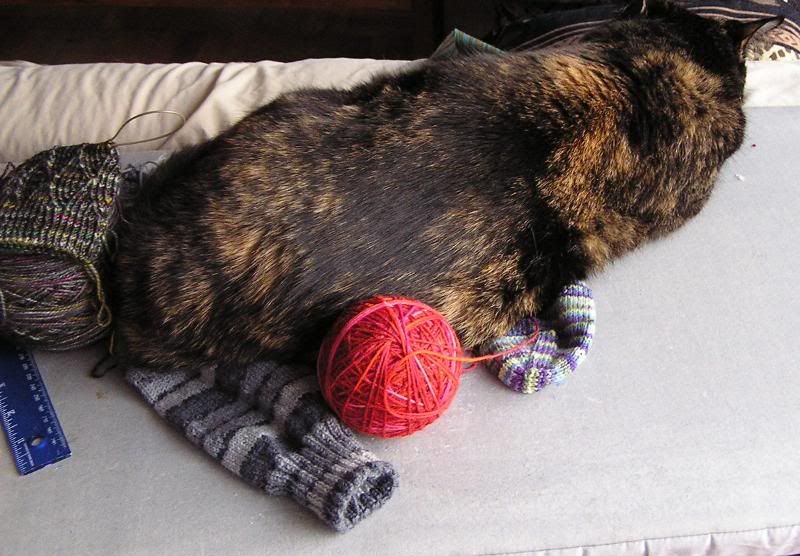 I love that talent that cats have that allows them to appear as if they have been sound asleep for hours when the loose hair has barely settled.
I made a box bag too, but this post is already scattered and be-pictured enough. In other news, Bridges is making me a little crazy.