Desperate not to let the sleeves bog down an otherwise on-schedule knit, I motored through the second sleeve, casting on during Movie #3 of our Gerard Butler Marathon on Saturday night and finishing off during
Man on Fire
Sunday night. Just in time, too, because there is a red groove on my tensioning finger that I am hoping will have a chance to subside while I seam.
This morning, since some intense thunder and lightning encouraged me to turn off my computer, I dunked the pieces in some eucalan and let everything soak for a half an hour. It is nice to see that the pieces are as large as they should be... with all that curling stockinette I was getting a bit concerned that I would have to go on a hunger strike to fit my finished object. I also discovered that I have a lot fewer pins than I thought I did. And that Phlox will NOT be deterred from sleeping on his bed.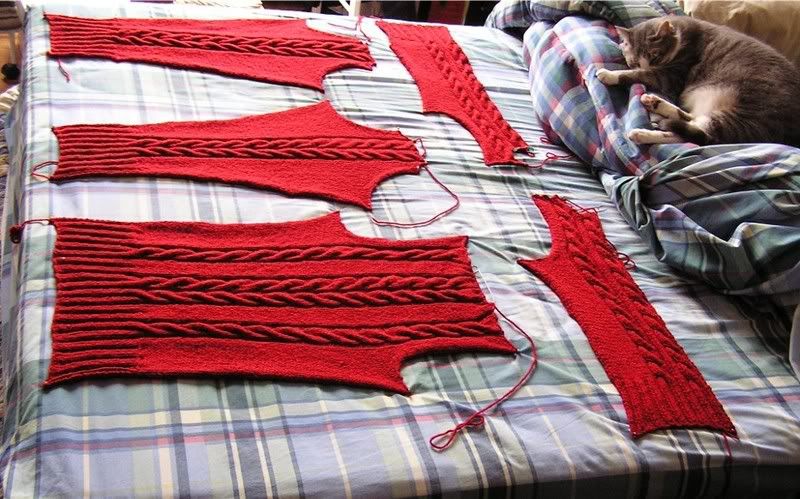 And not to any great surprise, the red dye leached out into the wash water. It looks about right to be strawberry kool-aid, the kind with a bit of kiwi flavour in it. Yum.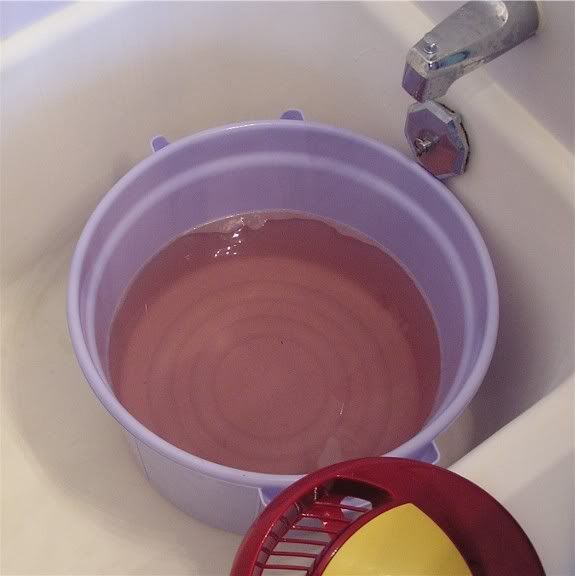 Note my salad spinner. I may not eat salad, but I sure do love my salad spinner! It has saved me from countless soggy towels over the months. Perfect for socks, small delicate blouses, and sweater pieces.
Since I had a long wait ahead while the pieces dried (though they are almost dry) I cast on for
Clessidra
!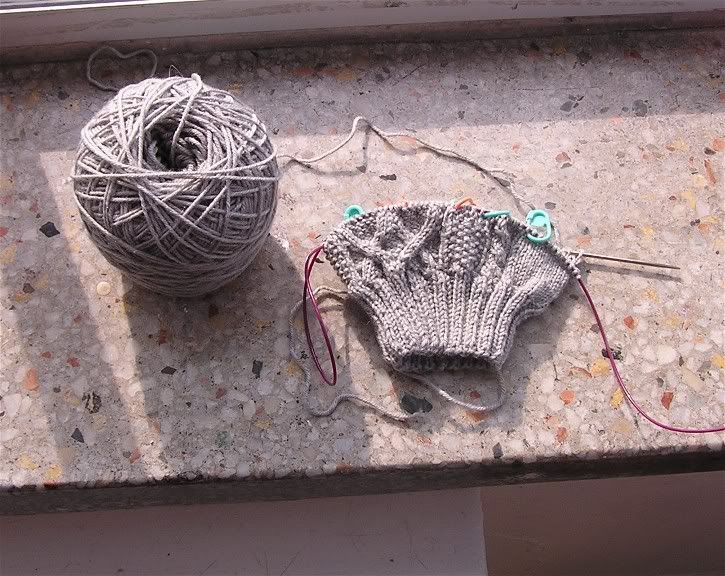 It is fiddly, but once I got past the first hourglass chart, things are easier to keep in order. It feels like I am knitting a tiny aran sweater.
Tonight I will tackle the seaming, and tomorrow we discuss buttons.