After an extremely unproductive weekend of knitting, I finished the back of the Central Park Hoodie, then cast on for the right front last night. I underestimated the speed at which a front could be knitted, and surprised myself by finished the right front today. I have already cast on and finished the ribbing for the second front... despite a shaky start I am right on schedule!
At the risk of being that crazy person who does nothing but photograph her cats, here is a taste of what it is like trying to photograph one's knitting around here: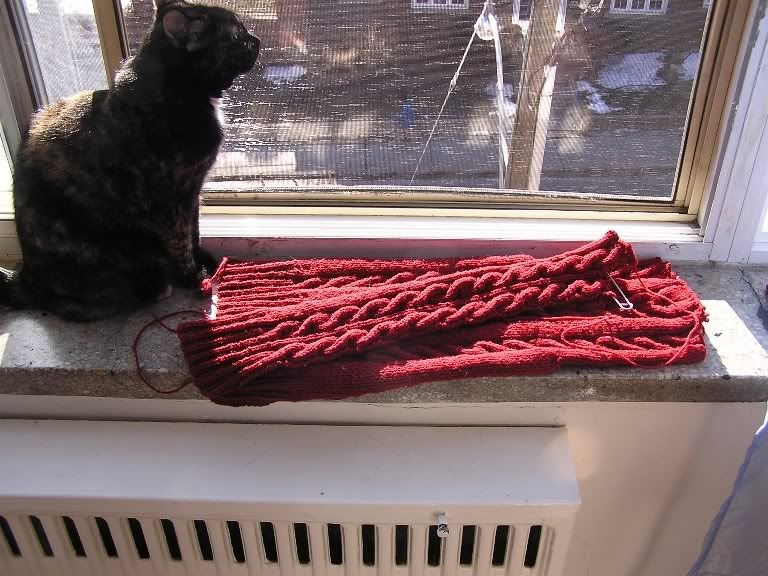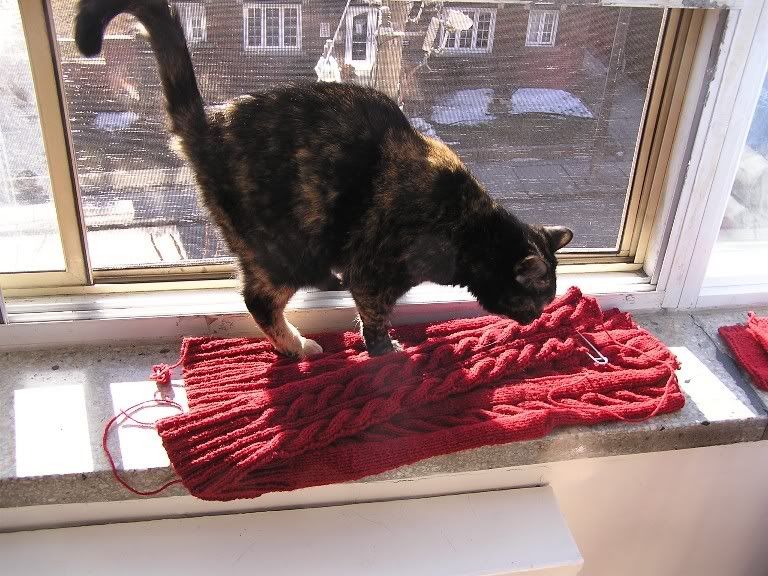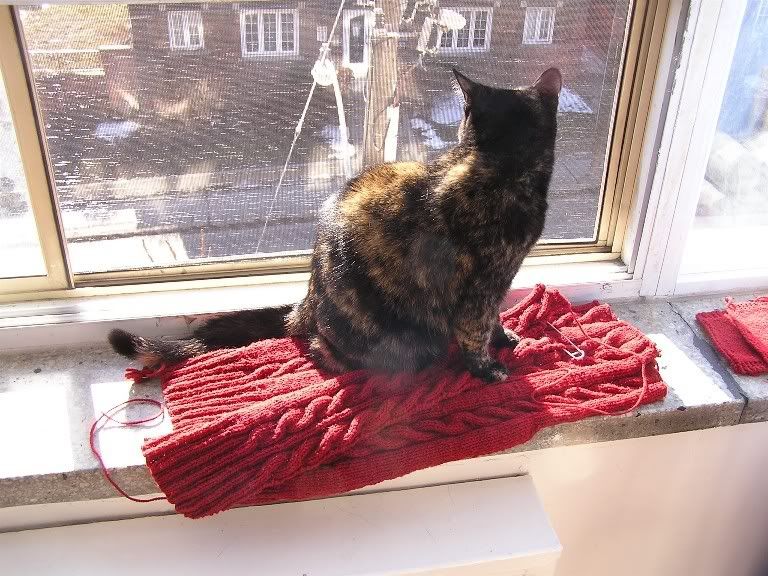 Yeah, life is hard for knitwear in the sun.
Before I took off for a jam-packed weekend, I managed also to graft the Watermelon Trekking socks!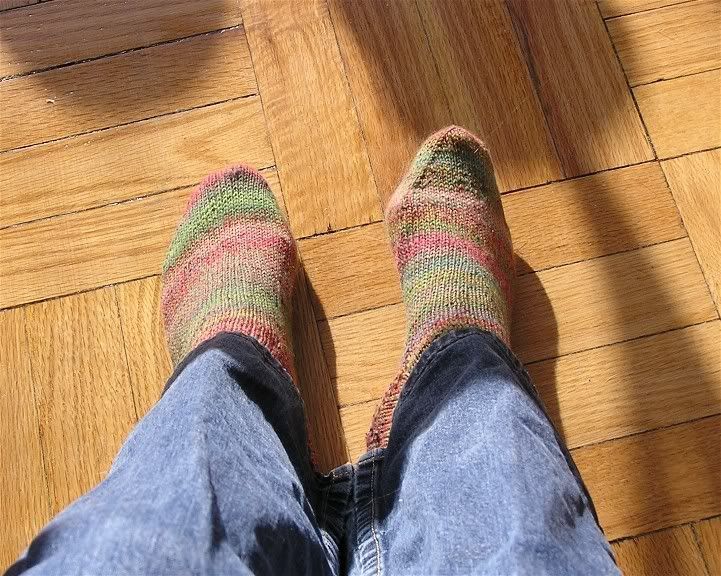 They fit so nicely. Trekking is certainly not as warm as some of my other socks, which means that I can likely wear these a little longer in the spring. Good stuff!