Back to the grind!
I am still intending to blog about my 2008 intentions, but I've been too busy
do
ing things to plan! Last weekend, as you know, we hit Lettuce Knit's Inventory Sale, and I scored this: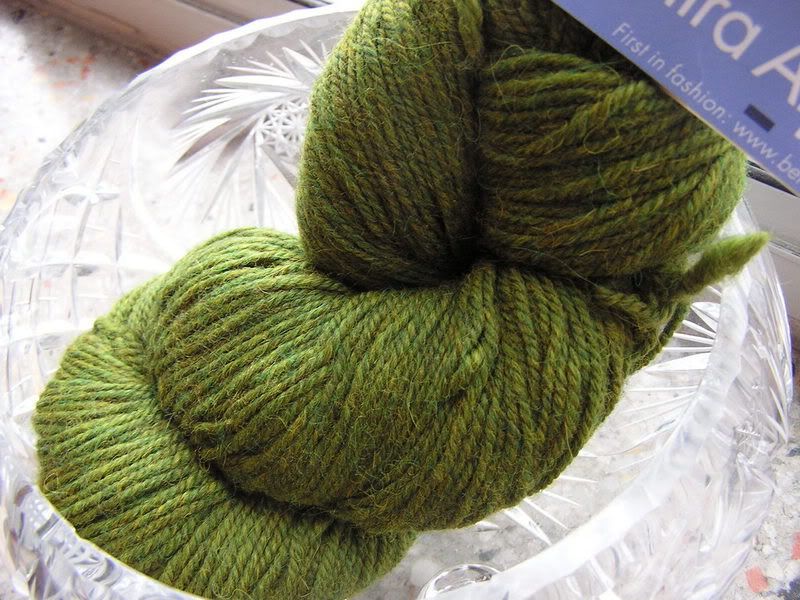 Berroco Ultra Alpaca... enough (I hope) for a sweater. I got 20 sts/4 inches quite easily, but now I am tempted to see if I can winkle 18 sts out of it to try
Snow White
. If I don't like the fabric at that gauge, I will either consider trying to make the math fit with a larger size, or I will go back to my plan of a plan v-neck sweater. The fabric I got at 20" is just so damn yummy that I may just stick with that plan anyway. And so affordable! Especially at 30% off.
This weekend, Mike and I stayed in and played with our respective toys. Mike is working on his belt (for a Roman soldier, Dacian Wars, approx. 105 AD) and it is starting to come along: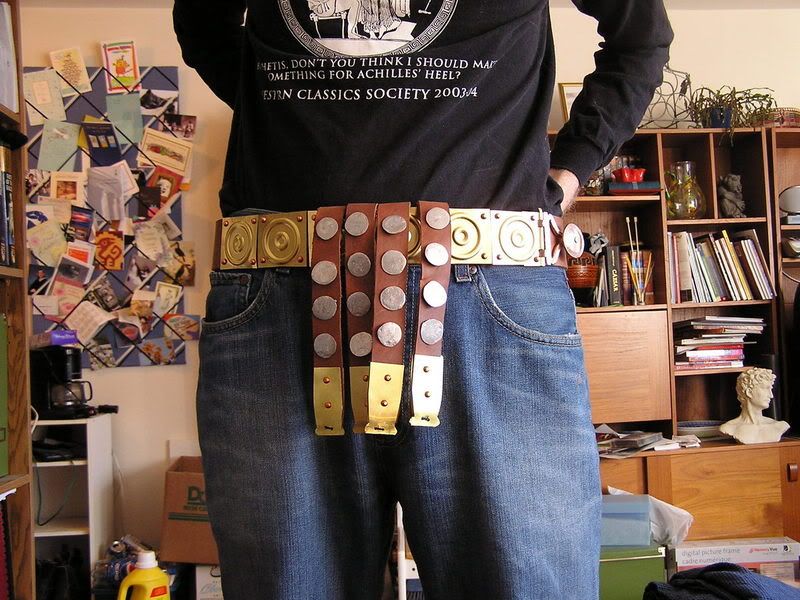 We sure do know how to weird out the neighbours, eh?
I made a pincushion: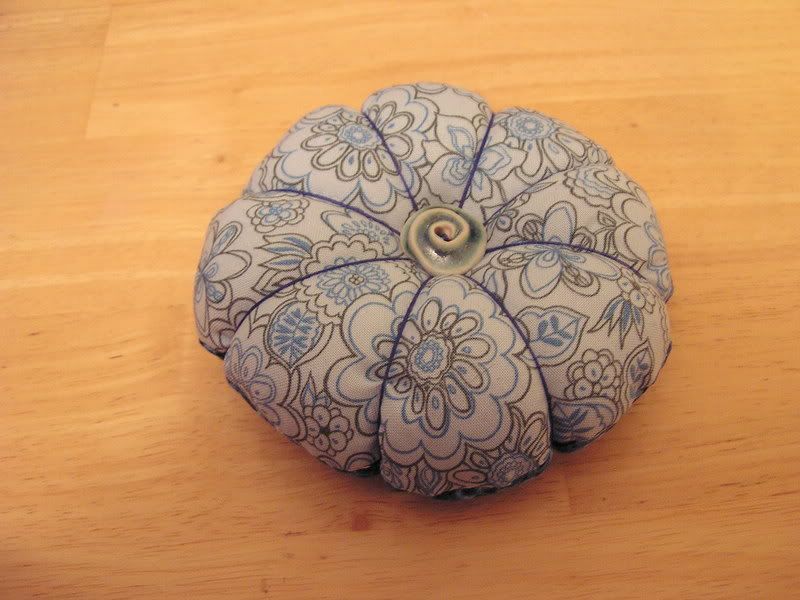 Tutorial here
. I forgot to take a picture of the bottom, which is in a different fabric. I am really very fond of it. I almost don't want to stick it with pins! What you don't see is the other pincushions that I made and hated. I am impressed that I managed to stick with this to the end result of having an actual pincushion.
In other news, I prewashed my whole uncut fabric stash, and so I am getting close to actually starting my quilt. Still some planning required, of course. I have also knit half a
dahlia sock
as my commuter knitting, but I keep forgetting it at home and getting caught up in a book instead. I will try to be better this week!
And finally, proof that I finished my Christmas presents on time this year!